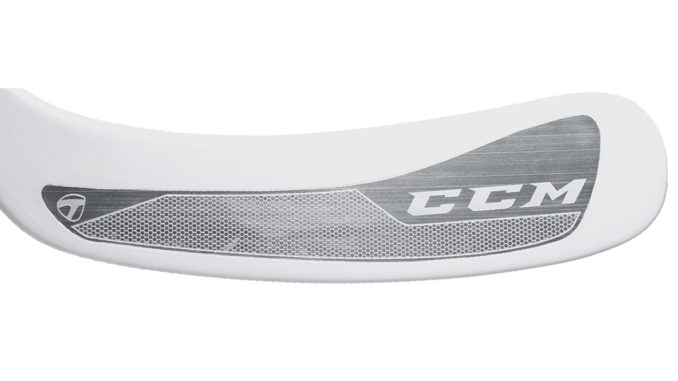 Last week CCM released their newest edition to the RBZ line.
CCM as of late has come up with some new crazy ideas to make their sticks unique, reminds me of the Reebok of old. (8.0.8 fans, looking at you) The newest feature to the already crazy powerful RBZ is the new Alloy Faceplate which is basically a metal plate on the face of the blade. Take 1 shot with this and you will see why they added it. This new alloy plate really gives your shot even more pop than ever before in the RBZ line. The RBZ line gets more and more like a golf club with every new generation. Thanks TaylorMade!
The RBZ will again feature the PowerHosel technology as seen on the SpeedBurner giving you added stiffness in the energy transfer between the shaft and blade with an internal rib. The new version called PowerHosel 2 will feature a longer rib only adding to that energy transfer.
CCM went back to a white base verses the red of Speedburner and Superfast, which I personally like better. The new line features 4 sticks in the new line, RBZ 250, RBZ 270, RBZ 290 and the flagship RBZ Revolution. This stick also features the new P28 McDavid curve, comparable to Bauer's P28 Giroux.
CCM says it "isn't cheating" but tell that to the goalies! This is definitely a revolutionary stick. Check out the CCM RBZ Revolution today!