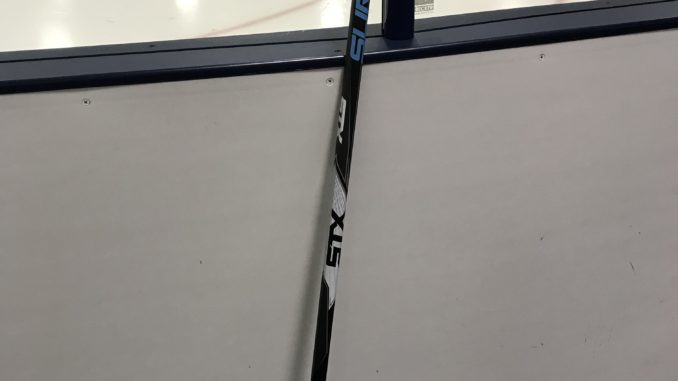 Stick: STX Surgeon RX3
Curve: X92
Flex: 60
Kick Point: Dual Kick
Grip or Non Grip: Non Grip
Initial Impressions:
STX has been around for a long time and they are a major player in the Lacrosse market. I used to see their sticks frequently at the local pro shop, unfortunately, usually on the clearance rack. Most people reach for the usual brands instead of that "Lacrosse one". I will admit, I've picked up an STX stick and thought about trying one, only to end up going with a tried and true brand. The Surgeon sticks are unique in that the shaft is more of a lacrosse shaft/ hockey shaft hybrid. It has a normal concave top with a rounded and extended bottom. I don't really understand the benefits of this but we will see. I wonder if it has any effect on the kick point and durability. It has plenty of decent flex to it, similar to any other stick.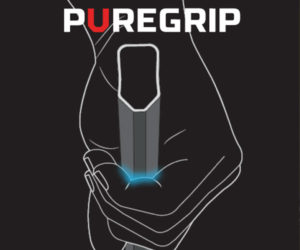 The first thing I noticed when I received it is how light and well built stick is. It feels solid in your hands and very well balanced. Their PureGrip, or ergonomic shaft, takes all of 5 seconds to get used to. It fits perfectly in your hands, in-line with your fingers. It's not as weird as I had expected it to be. It does makes the shaft feel a bit smaller than a traditional shaft but that doesn't really matter because it fits so well.

The RX3 has a really nice graphic to it; just the right amount of flash. There is also about 10 inches of texture on the top of the shaft, right in the middle of the stick. I don't normally like when sticks have grip or texture only on the top of the shaft but I think it really works. It's right in the sweet spot so you get a haptic feedback when your hands are in the right spot.

They also added my favorite feature in their Silver Streak or sand paper texture on the blade. STX says its for durability and to reduce wear, which it most definitely does. It also helps your tape stick to the blade and it just feels cool to touch it.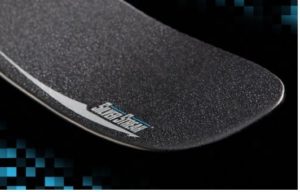 Taping the knob with the PureGrip was not as weird as I expected it to be. It went on like any other stick. The blade however let me down. I found it a bit hard to tape the blade because the tape didn't really stick too well. I tape heel to toe and I had a bit of trouble towards the heel. Once you start taping it sticks a little better. You just have to be careful with the first few wraps. I re-tape my blade every time I use a stick so it wont bother me too much if the tape falls off after the first use.

On the Ice:
I got on the ice and all I have to say is, "wow". This stick is absolutely incredible. It feels like any other high end stick on the market. I'm shocked that I don't see more players using them. The puck feel was incredible. I felt every touch of the puck and I knew exactly where it was on the blade at all times. Shooting was even better. The puck launched toward the net with ease. I did get a lower flex than usual but it was more than just low flex. My shots just flew off the blade with such minimal effort. The RX3 also comes with a variable kick-point, which makes every shot feel good, regardless of my hand position.

Ironically the only thing I disliked was the shaft. While it fit comfortably in my hands, when I had gloves on I couldn't quite get the same feel. So the stick bounces around a bit in your hands. A teammate of mine has an RX2 with a senior shaft was a bit more comfortable. It's entirely possible that the intermediate was a little small for my hands. I would have liked to try the larger shaft but he was a lefty. I'm going to consider this a non factor because it did really feel nice when I wasn't wearing gloves. I did like the feel of the senior shaft with gloves on, I just didn't get the same effect. It's very easy to get over because of how comfortable it is to shoot.

After Thoughts:
The RX3 was fantastic, and I loved every second of using it. I almost couldn't come up with anything to say because of how floored I was. The best sticks in my opinion leave you with nothing to say. They perfectly fit your play style well. STX really flies under the radar. For less than $180 you get a really solid stick. It has the quality and performance as any other high end stick on the market without the high end price. I will absolutely be buying one when the time comes. I have used it in 4 games already and it hasn't lost any flex or puck feel. I definitely plan to keep using it. In a few weeks I will check out and see how the durability lasts. Thank you to STX Hockey for letting me try the RX3! And definitely check them out for yourself!
I will keep using it for few more weeks and see how it holds up.
If you want to check them out, get more info or purchase an STX RX3, check them out here