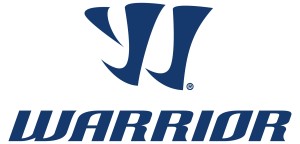 Warrior Sports started out making Lacrosse equipment in 1992. Warrior Hockey was founded in 2005 when it was bought by the New Balance Shoe company. Warrior Hockey makes both hockey player and goalie equipment. In 2005 Warrior bought the stick Manufacturer Innovative Hockey or "Inno" as it was commonly referred to. Innovative used to make some great shafts and great sticks.
Warrior currently has 2 lines: Covert and Dynasty
Covert
The Covert series of sticks offer the lowest kick point out of any brand. They are designed to give you a super quick release with minimal effort. They use their patented Dagger Taper which increases the strength of the kick point but still giving you a lightning fast release. The breakdown of the Covert line, starting from the top of the line to the bottom is, QR1, QR PRO, QR3, QR4, and QR5. The predecessor to the QR series, known as the DT series also shared many of its features, including the Dagger Taper and carbon reinforced blade. The top of the line model, DT1 was updated to the DT1LT and DT1ST which offered either a lower tapper (LT) or slightly higher tapper (ST). We could only assume that will the next step for the Covert Line.
Dynasty
The Dynasty Line is Warrior's mid kick line. The dynasty line has been around for a few years now. It was the line first to offer Warrior's Carbon reinforced blades. The Dynasty line offers a unique feature, a sandpaper like grip on their "grip" sticks instead of the tacky grip. The newest line of Dynasty sticks are called the HD line, offering a "HyperDrive kick zone" or amplified mid kick designed to give you a more powerful shot. The breakdown of the Dynasty line, starting from the top of the line to the bottom is, Dynasty HD1, HD2, HD3, HD4 and HD5.

Check out all of Warrior sticks at a reputable dealer. Check out the Helpful Links page for a list.